I love Pinterest and Jo! No, let's be honest… I'm addicted to Pinterest and obsessed with Fixer-Upper!!! And I know I'm not the only one. Go ahead…. step up and admit it.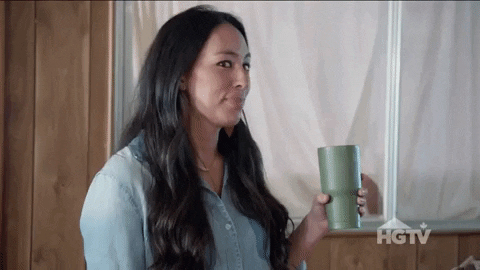 They make every home improvement project look super easy and can boost the visual appeal of your home a gazillion times more! Truth is, not all of us are cut out for DIY…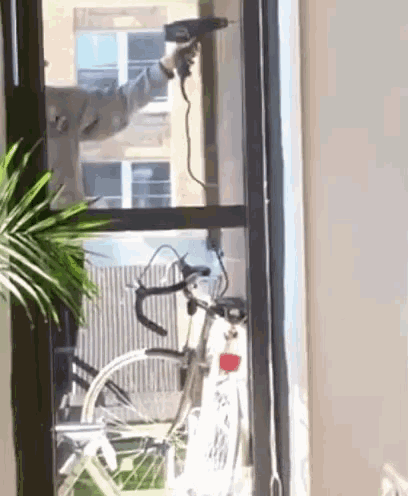 Deep down inside, we all know who we are and where our limitations are set at. It's best to quickly and honestly acknowledge each of our own skill sets, time and effort we can allocate to each item on the to-do list to make our homes homier.
Here's a sample list and order that you can follow:
1. Start with a deep clean and de-cluttering
I'm not saying everyone should implement a Konmarie Plan and lifestyle (but if you can, this is an excellent way to begin!). Take a weekend this summer to declutter and clean out your entire home. If you can't trust yourself to do it, take a vacation and hire a company to go in and do it FOR you while your entire family is away. What would take a week for you to do will take just a day or two for professionals to handle with a lot less stress on you. However, this WILL cost you!!!
2. Plan your space and budget accordingly
The last thing you want to encounter is seeing a beautiful bathroom renovation on Pinterest and find yourself halfway into the project and out of money.
Interview contractors, get several bids and visit hardware stores personally to see and touch the products for quality and compare pricing. Have that tough conversation with yourself to see if you truly can do it yourself. If not, do your due diligence and hire a reputable contractor to do the project(s). You may even want to hire a professional designer before the contractor to make sure all the projects align up with your big picture in your head.
3. How do you pay for all this???
Fixer-upper funding and Renovation Home Loans are on the rise and now more available than ever before so you may be in luck if you haven't been saving like you originally wanted to or didn't realize how expensive demolition, back splashes and granite counter tops or pools and back yard kitchens (and she sheds) really are! If you were pleased with your loan officer from your home purchase, call them up and ask about the various new lending programs specifically designed for buying fixer uppers or remodeling your existing home. Here's a link to one of the Fannie Mae lending tools that can help: https://www.housingwire.com/articles/49371-freddie-mac-announces-fixer-upper-mortgage
4. Tear it down to begin again!
Depending on the severity of the demolition, you may want to consider doing this when the kiddos are away at summer camp and make sure to consider arrangements for pets as construction dust, sound and fumes may endanger or create unneeded anxiety in them during this period… and it's not cool to do this now to only have them come home, relax and then get shocked again when your crazy neighbors start popping fireworks on July 4th!!!
5. Now just do it!
Whether your project was to paint, remove the popcorn ceiling, replace the flooring, tear down a few walls, remodel the kitchen and bath or completely re-gut the whole home, now that you've put all your ducks in a row, just do it. Be patient and keep your eye on the big picture. Try not to focus on the mess and the noise and how it's forced you to change your daily routine. Know that the time and effort and planning will bring great value to your home whether you choose to stay in it for many, many more years or hope to sell for a greater amount in a shorter time.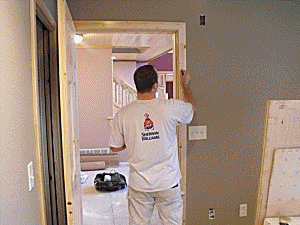 6. Decor & staging
Most people love this part. Me, not so much. I think because I grew up in a home that didn't have much money and married a man that could give a rats patootie about decor (and made that very clear every time I entered any retail store) I have personal reservations about the joy of style and the way society embraces interior design. Design was my very first passion. Expense was my very first limitation. Combining the two ultimately impacts my home style. It has literally taken me decades to save, collect and place everything correctly and still to this day, I envision additional pieces where there are empty spaces. My best advice is to focus your budget on key pieces and colors that keep the eye and give comfort to those who live within the walls and add when you can. If you plan to sell your home, look into furniture rentals so you don't have to worry about having to purchase all new furnishings in your new home after this sale. 🙂