I hear it at almost every listing appointment:
"Can we ask a few thousand more just in case we get a low-baller?"
As a new agent, I was hungry for listings so I normally responded with, "Sure, what ever you want." BIG MISTAKE
What that lesson as a new agent taught me was that the listing, when over priced, stays on the market for twice, three-times or longer – never sells – than when priced correctly.
Your more experienced Real Estate agents will likely come prepared with an up to date market analysis of recent sales of homes that are similar in size, quality and within a mile or so of the property. They will also likely have another report that shows the competition of what is similar and how it compares to your property you are wanting to sell. This should give you a good idea of your competition, the low and high end of the price range and how long similar properties have been on the market.
If your competition has great curb appeal, nicely manicured landscaping, cleaned and minimized interior with little maintenance and/or updating needed and photographed professionally to package it all in neatly to an aggressive marketing and advertising campaign for a quick sale, you are going to have to step up your game or understand that you'll be offered less for your property or overlooked all together. The consequences are harsh if you try to stay stubborn and greedy in a market that is now filled with smart, savvy buyers.
By over pricing, you may think you'll be outsmarting the low ball buyers but truth be known… all you need to do if someone offers you $80k for your home that you're asking $180k for is simply reject the offer. Just say NO. Why in the world would you bother with someone who clearly cannot afford your property?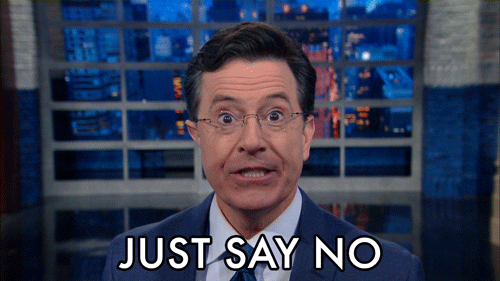 If you think your home will sell at $180k but price it at $210k, the qualified buyers who max out at $199k won't even take a look at your home. You've just succeeded at eliminating an entire set of qualified buyers fully knowing that you'll never sell at your asking price all because you were trying to prepare yourself for low-ballers, people who aren't qualified to buy your property in the first place. Your property will likely sit on the market for quite a while as the qualified buyers in your price range purchase the homes listed in that original CMA your REALTOR® created for you at that first listing appointment that was overlooked.
You can ask for a million dollars for your house if you want and a buyer will likely fall in love with it and offer $999,999 but if it appraises at $210,000.00, NO lending institution will approve the sale.
Long story short: Don't worry about low-ballers. Keep your property above the competition by properly maintaining it and keeping it clean. Price it correctly. Market it aggressively.