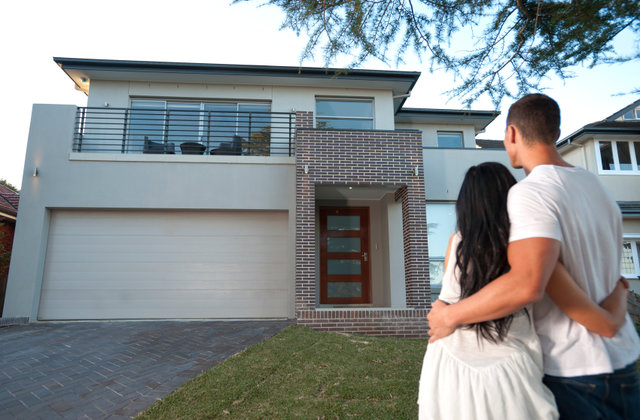 Q: We just got married and are looking to purchase our first home. I'm in the process of changing my last name and it's taking longer than expected. We are ready to start putting in offers and don't want there to be any issues. What should we do?
A: Congratulations on tying the knot! There are so many fun times that go into planning a wedding and getting married – from choosing your venue and tasting cake, to saying "I do" and rushing off to your honeymoon. There are also some stressful and time-consuming aspects as well. I think we can all agree that one of the not-so-fun things about getting hitched is the arduous paperwork involved with changing your maiden name to your married name. There's a lot involved: updating your social security card, ordering a new license and passport, changing your bank accounts and revising all types of documents and social profiles.
It can take time for everything to become official and it won't happen overnight. The good news is that there's no need to put off your home search while everything gets sorted out. That said, there are a few things that you can do to ensure the name change won't cause any snags during the transaction.
First and foremost, buying a property whilst changing your name is not a big deal. After all, your social security number remains the same. And, let's be serious: You are the same person! It does require a little foresight and some extra paperwork. Here are the steps you can take to ensure that everything runs smoothly.
Include Both Names in the Offer
Make sure to mention your name change to your real estate agent or the person helping you to write up your offer. It's important to list all buyers on the offer that you wish to appear on the deed and to use full names. (Note: Even though you're married, you don't need to have both partners on the deed. However, if both partners want ownership, it's best to include everyone upfront). Once your offer is accepted, it's not always easy to add another buyer to the transaction. I recommend including your new last name and your old last name in your bid submission to minimize confusion, as you get further along.
Inform Your Lender as Soon as Possible
Once you nail down a lender, you'll want to be upfront about your impending name change so that your loan officer has it on his or her radar. Filing a mortgage application requires a lot of paperwork and your loan officer can best advise you on how to proceed. Before receiving your clear to close, your loan file will need to be submitted to underwriting, where everything is carefully scrutinized. Delays caused by something as simple as a name change can easily be avoided if properly documented from the start.
Speak to Your Attorney or Title Insurance Company and Closing Agent
You'll also want to keep your attorney or title insurance company as well as the closing agent in the loop. These parties play a critical role in preparing the documents that facilitate the transfer of the property from the seller to the buyer. You may need to provide proof of the name change via an original or certified copy of your marriage certificate. At your closing, you may be asked to present a form of ID that matches the name that will appear on the property's title and mortgage. In addition, if you have used any previous names or nicknames or if someone has a similar name to you, those can all be cleared up at closing by a standard document, called a statement of identity.
Would You Rather Wait?
The other option is to wait until the home sale goes through before switching to your married name. Your maiden name will appear on the deed. Once your name change is official, you can decide whether or not you want to update the deed. Again, this requires some paperwork. A simple solution is filing a quitclaim deed, which transfers the title of the property from yourself to yourself by updating your maiden name to your married name. There is usually no need to do this, unless in the off chance you get stuck in some red tape during a refinance or the sale of your home.